9TURBO RC-USB RX6 (March 2022)
RC-USB adaptor for VRC Pro and car racing games.
Good for new technology RC car transmitter 2 to 4 channels.
best for use with high/super response receiver.

if you will use with old technology such as AM/FM or slow response receiver,
please choose RC-USB RX5 instead.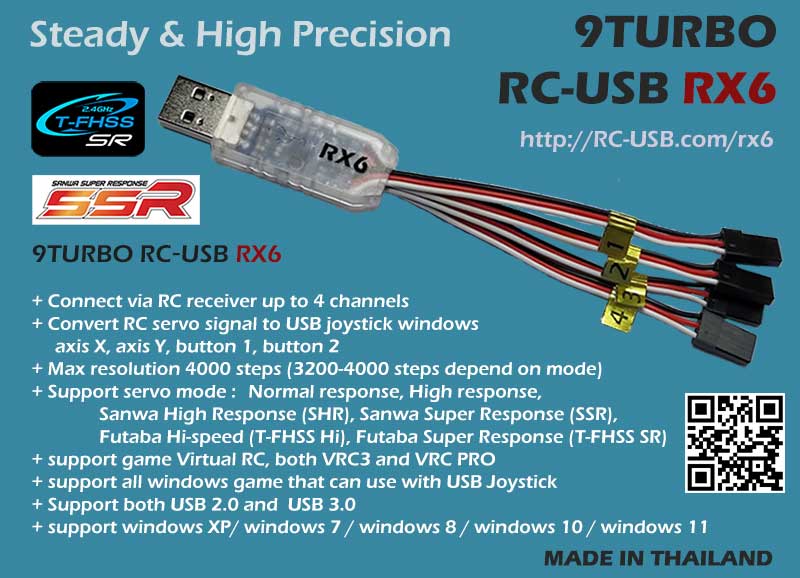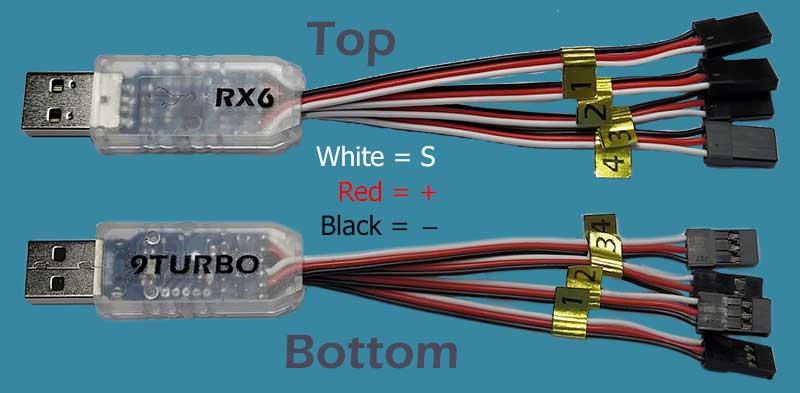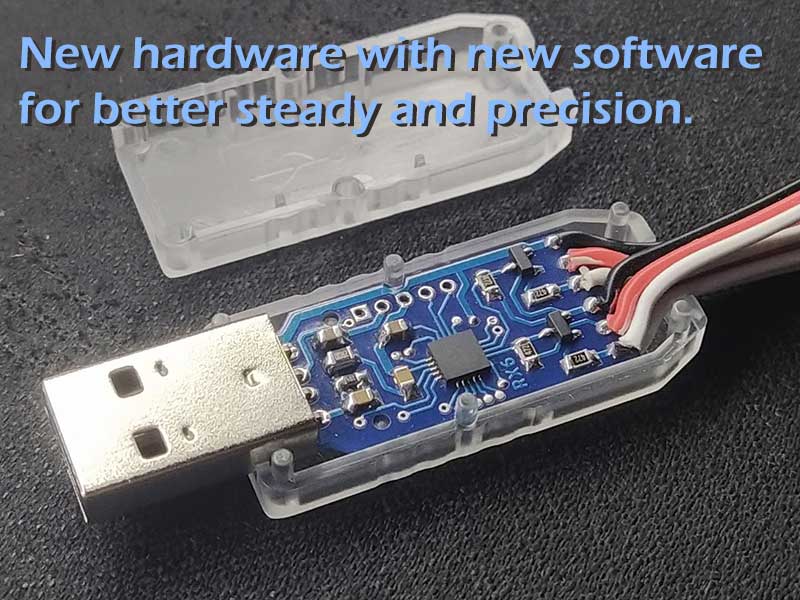 *** IMPORTANT ***
RX6 have auto detect servo mode ...
Sanwa Normal Response(NOR), Sanwa High Response(SHR), Sanwa Super Response (SSR),
Futaba High Response(HRS), Futaba Hi-Speed (T-FHSS-HI), Futaba Super Response (T-FHSS-SR)
and for other brand ... Normal response and High response

RX6 will do auto detect servo mode each time that it plug in to USB port.
So, After you change servo mode of your transmitter and RE-BIND already,
you must plug out RX6 from USB port for a moment then plug it to USB port again.
For let RX6 detect all RX signal for know servo mode again.

*** TH TYPE MODE F50:B50 (Front/Back) is very important for RX6 auto detection ***
So, you must set TH TYPE MODE of your transmitter to F50:B50, not F70:B30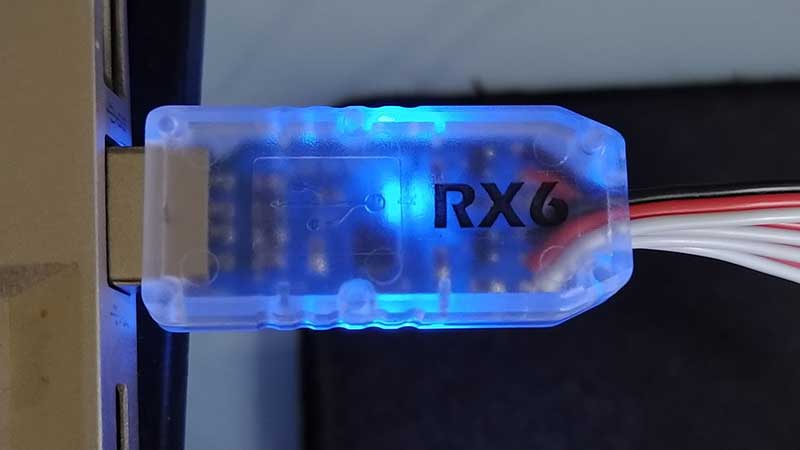 RC-USB RX6 must connect with receiver before plug it to USB port.
when first plugin RX6 to your computer USB port, windows will automatic install USB driver to this device.
(no need any custom USB driver)
please wait until USB driver installation success, then do game controller calibration.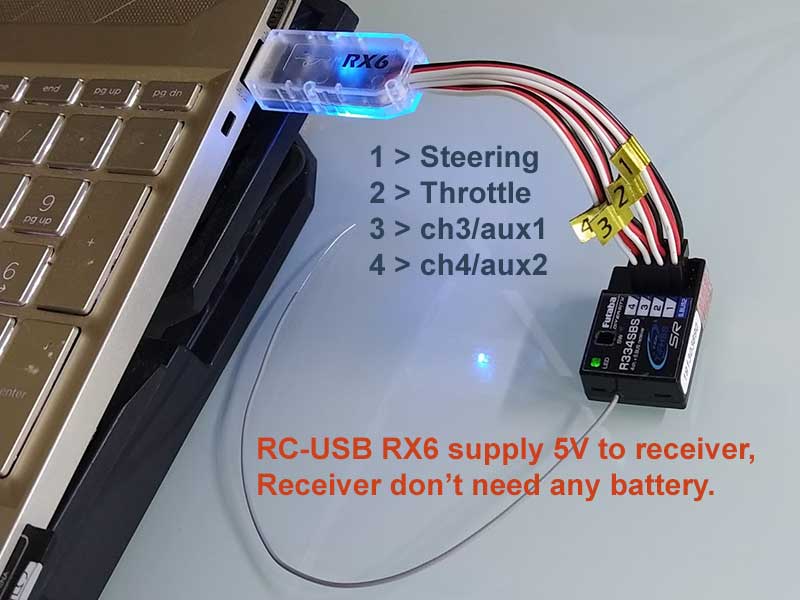 Recommend: TRANSMITTER SETTING before do game controller calibration
+ Transmitter: set servo mode as you want, Normal, High response, Sanwa SR (SSR) , Futaba SR (T-FHSS SR)
+ ST-EPA(ch1) Futaba set to 120% , Sanwa set to 150% or Maximum
+ ST-TRIM(ch1) set to 0
+ TH-EPA(ch2) Futaba set to 120% , Sanwa set to 150% or Maximum
+ TH-TRIM(ch2) set to 0
+ FAIL-SAFE set to INH or OFF
+ ABS OFF (you can set ABS ON after joystick calibrate finished)
+ D/R and ATL set to 100% (you can adjust to your prefer,after joystick calibrate finished)
+ if your transmitter can set TH TYPE MODE (forward/brake ratio), must set it to F50:B50, not F70:B30
(this is not EPA, it is accerelate/brake ratio)

For calibrate RC-USB RX6 with your transmitter
you can enter calibration via windows - Set up USB Game controllers or in VRC games
9TURBO RC-USB RX6 can use directly with any car racing games that support joystick windows.
and also use with XBOX games when use RX6 with XOutput software. see this video...
For use RX6 with XBOX games please download XOutput and download ViGEmBus

PayPal accept, shipment by ePacket with tracking number.
if you want to order. please goto 9TURBO.com/shop for buy this item online. => 9TURBO Shop online [click here].
---
---
FaceBook Page facebook.com/9TURBO