9TURBO RCUSB-RX4S (2019)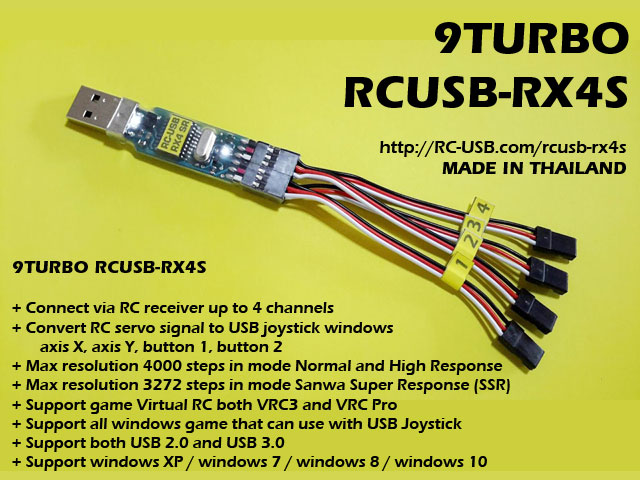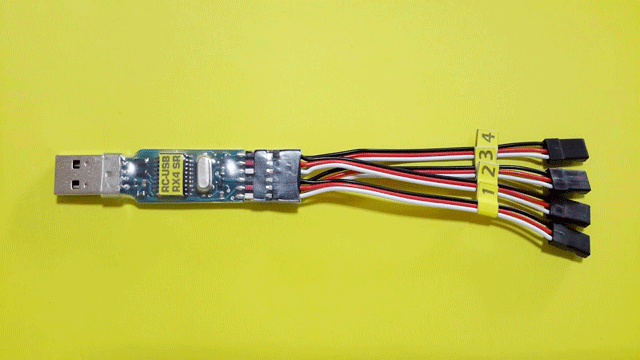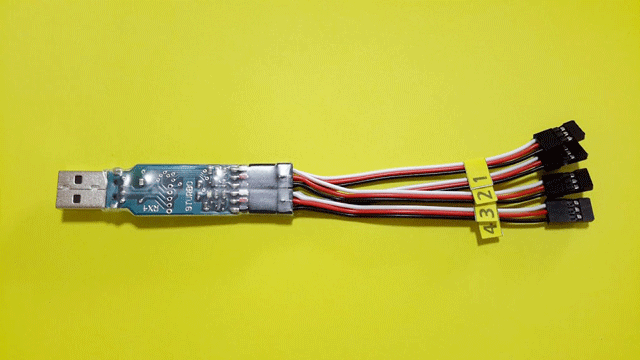 9TURBO RCUSB-RX4S
+ Connect via RC receiver up to 4 channels
+ Convert RC servo signal to USB joystick windows
axis X, axis Y, button 1, button 2
+ Max resolution 4000 steps in mode Normal and High Response
+ Max resolution 3272 steps in mode Sanwa Super Response (SSR)
+ Support game Virtual RC both VRC3 and VRC Pro
+ Support all windows game that can use with USB Joystick
+ Support both USB 2.0 and USB 3.0
+ Support windows XP / windows 7 / windows 8 / windows 10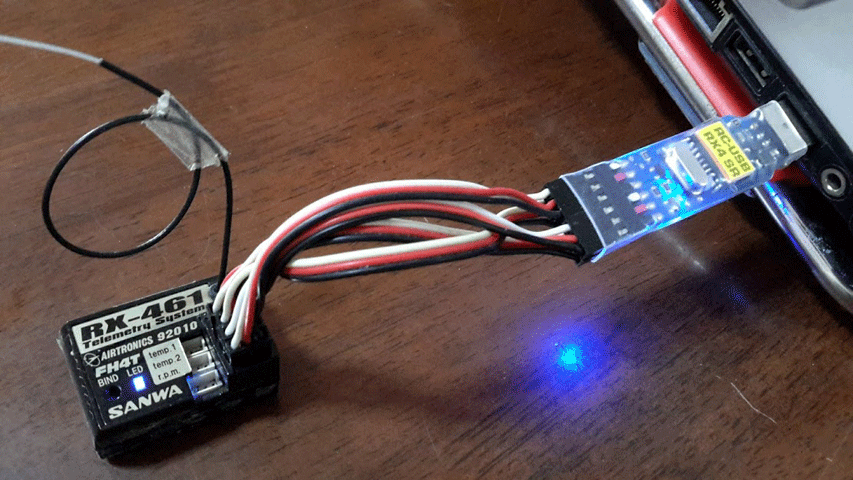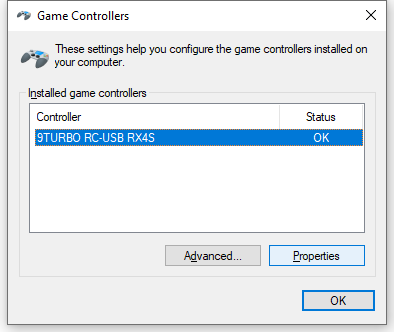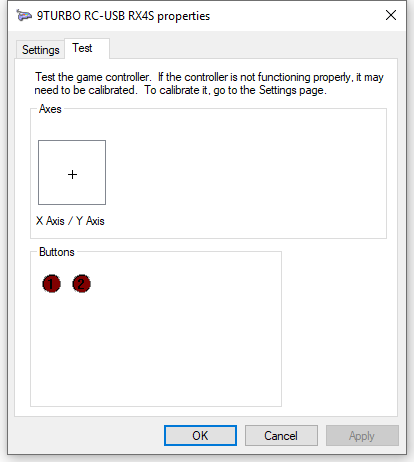 Recommend: TRANSMITTER SETTING before do joystick calibration
+ Switch on your transmitter only in "POWER" mode.
+ Transmitter can set to any mode as you want, PPM/PCM/HRS or 2.4G NOR/SHR/HRS
+ ST-EPA(ch1) set to maximum, ST-TRIM(ch1) set to 0.
+ TH-EPA(ch2) set to maximum, ST-TRIM(ch2) set to 0.
+ FAIL-SAFE set to INH or OFF.
+ ABS OFF (you can set ABS ON after joystick calibrate finished).
+ D/R and ATL set to 100% (you can adjust to your prefer,after joystick calibrate finished).
+ if your transmitter can set forward side/ reverse side ratio, should set it to FWD50/REV50 (this is not EPA, it is throttle side ratio).

Note:
RCUSB-RX4 must connect with receiver already, before plug it to USB port.
when first plug in 9TURBO RCUSB-RX4 to your computer.
windows will automatic install internal USB driver to this device.
please wait until internal USB driver installation success, then do joystick calibration.
Joystick calibration => [Click Here]



Test RCUSB-RX4 with car racing game "GRID 2"


test RCUSB-RX4 with game "VRC PRO"


PayPal accept, shipment by Registered Air-Mail with tracking number.
if you want to order. please goto 9TURBO.com/shop for buy this item online. => 9TURBO Shop online [click here].
---
Production by 9TURBO, Thailand